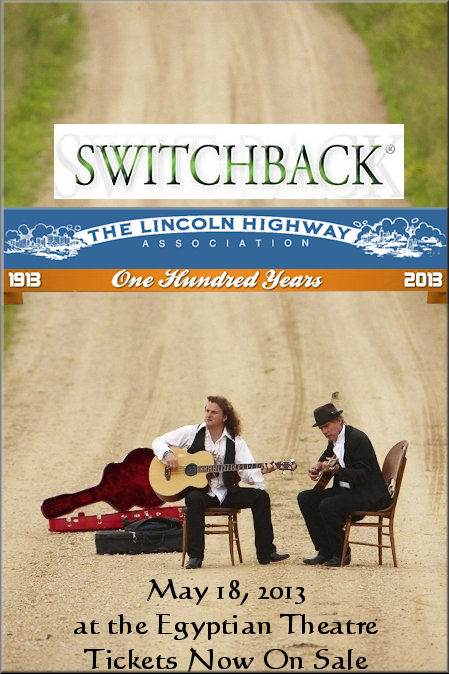 The Illinois Chapter of the Lincoln Highway Association will have its own Centennial Celebration on Saturday and Sunday, May 18th & 19th, with a series of events to fit any schedule! Attend both days or choose from events throughout either day.
Anyone is welcome to join us in this once-in-a-lifetime event! The public is very welcome to attend! Two events are free!!
Sign up now! Click here for the registration form:
Events will include a road tour (1913 style–leave your GPS at home!) , and a fun birthday bash at the Egyptian Theatre on Saturday, May 18th at 7:30 p.m. that will be open to the public!
The road tour will include places not seen during the June 2010 LHA Annual Conference. See a detailed list of sights on the road tour below.
There is a block of hotel rooms reserved at the Best Western Inn & Suites DeKalb for Saturday, May 18 with a complimentary breakfast Sunday morning. For reservations at the discounted rate of $79, call the hotel directly at: 815-758-8661 by May 4 and mention the Lincoln Highway.
Carl Fisher and Alice Ramsey are coming in 2013. Will you be there, too?
Save the dates! May 18 & 19, 2013!!