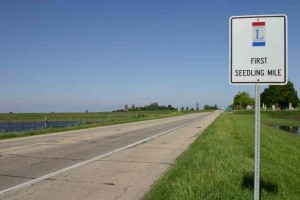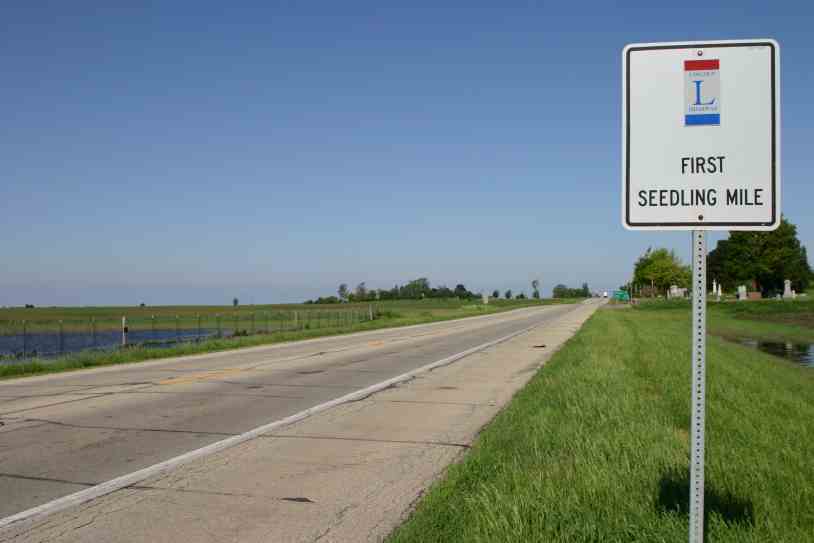 Tickets for the Jens Jensen Documentary at the Egyptian Theatre in DeKalb can be purchased at the door beginning at 6:30 p.m. on Saturday, September 13. The documentary begins at 7:00 p.m. and coincides with Jens Jensen's birthday. If you want to join the tour past the deadline, print the form, bring it on Saturday, and e-mail your meal choice ASAP to: kayshelton@hotmail.com.
Join us at 10:00 a.m. at the Northwest Territory Historic Center in Dixon for a mini driving tour!
Northwest Territory Historic Center
Mini Driving Tour Sign Up Form
The tour will have stops at a historical marker, a gazebo, and a mural that all commemorate the Lincoln Highway's First Seedling Mile which turns 100 this fall!
For the history of Seedling Miles, take a look at this excellent article by Timothy Collins: "Seedling Miles" Grow Lincoln Highway.