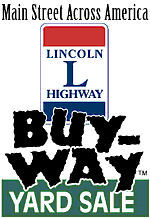 The 9th Annual Lincoln Highway Buy Way was Thursday, Friday, and Saturday, August 11, 12, & 13, 2016
Here are the business that participated last year in 2016!
Colonial Flowers & Gifts Shoppe
Phone: 815-562-8101
E-mail: colonialflowers@gmail.com
408 Lincoln Highway Map It!
Ray's Merchandise
Phone: 815-562-2865
E-mail: cokiesmith@hotmail.com
316 N. 6th Street Map It!
!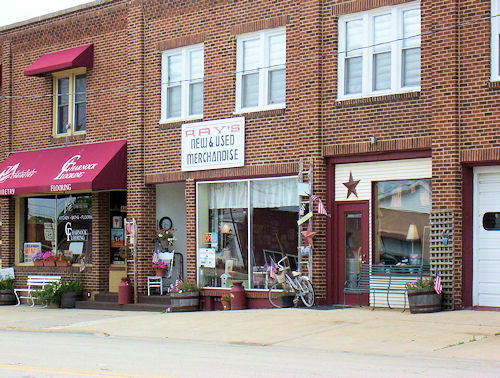 Ashton
Fred & Anita Koch Fred's Bargain Barn
6977 Hwy 38, Ashton
Selling Antiques and Collections
Between Rochelle and Ashton
Franklin Grove
The Lincoln Highway Association National Tourism Headquarters in Franklin Grove in the H. I. Lincoln Building has a variety of Lincoln Highway memorabilia, crafts, soaps, antiques, artwork, handmade wooden crafts, and much more!
136 N. Elm Street
Map It!
815-456-3030
Thursday, Friday, and Saturday 10 AM to 4 PM
Fulton City-Wide Sales!!
Fulton will have city-wide garage sales Friday and Saturday, August 12 & 13
Nearly 50 Sales, All in One Place!!
Many of the sales in Fulton were multi-family!